HIGH STREET, STANDON, HERTS.
4 stitched images from Canon D30 with Sigma 20mm F1.8 lens - 17 April, 2002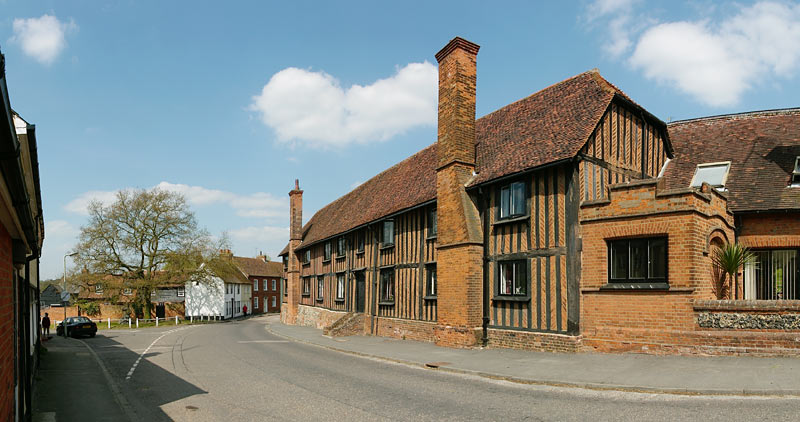 The timber framed building dates from the 16th century and was a school founded by the Knights of St. John. It served as the village school into the 1960's, when it was converted into dwellings. It is now named Knights' Court.